Last August 29, 2017.. the new order ,making the validity of your drivers license into 5 years took effect.. and it has caused more delays in the release of the card.. but we are not here to talk about the delays.. this article is about How to Renew your Drivers License.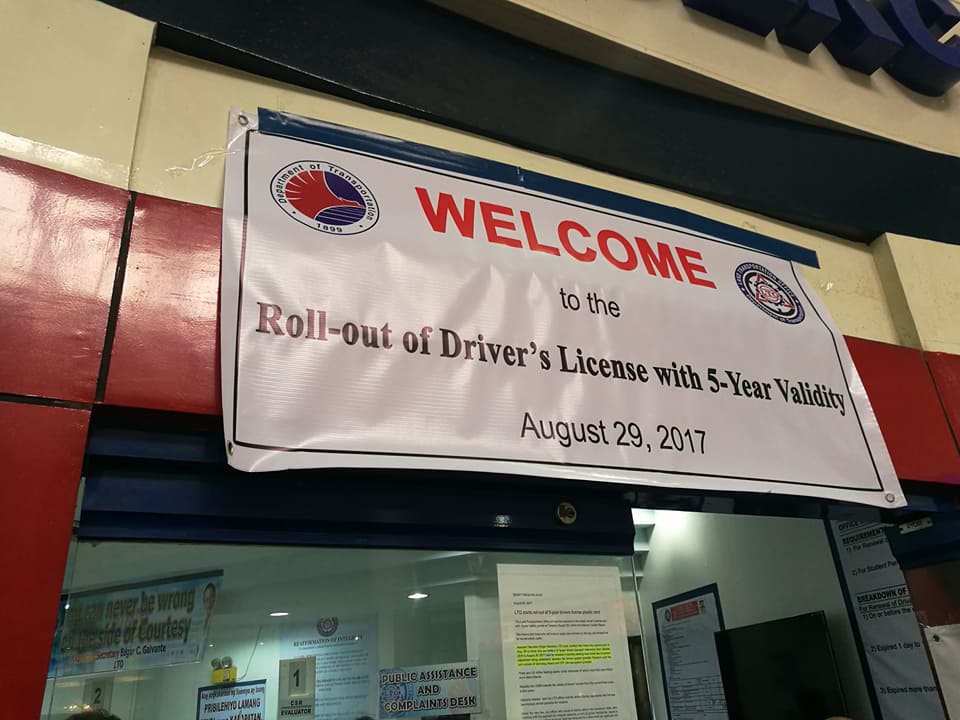 1st.. find a place that you can renew your license… for the 2nd straight time.. I decided to renew mine at SM Manila.. 5th floor.
Here are some things that you need to know..
There is no more Drug Test.. so no need to hold your pee because you need to pee in a cup for the drug test.. this also made renewing your Driver's License cheaper.
Bring your receipt and your card.. hand it over.. fill up a form then head to medical.
Medical fee in SM Manila is 350 php.. after paying.. 1st stop is the Medical Doctor.. where you will be asked to read a chart and then blood pressure.. after that.. your eyes will be checked by another doctor… then the 2nd doctor will give you the eye reading to give to the 1st doctor and then you go to window 1.
Wait for your name to be called for the 1st picture.
After the picture.. wait to be called again to pay for your renewal fees.
After paying wait again for you to be called for a 2nd picture and biometrics.
Then you need to wait for your card to be printed.. then its done..
H
Here is the fees you need to pay for renewing your Drivers License.
Tips to survive the renewal.
No. 1 magdala ng powerbank.. no 2.. wag uminom ng madami at di na uso ang drug test.. no 3.. agahan mo…. No 4.. magayos kayo mga beshie. Dlawang beses na ang pictorial ngayon.. 5. Magdala ng ballpen.. 6..wag tatanga tanga.. lol..
Viewed 14054 times by 1621 viewers