In the norm,.. usually the eldest child takes care of the family is the parents are unable to already, and often times the youngest is tagged as the spoiled but lovable brat.. but that is not always the case as it was with the winner of the MoneyGram contest to pay tribute to some modern-day Filipino heroes: those that live in foreign land, away from their families and endure the pain of separation in order to provide a better life for those they leave behind. One of these stories was of a daughter who sought a better life for the parents who raised her, and went to one of the most progressive counties in Asia to seek her fortune.
Rogene is the youngest daughter of 49-year-old Geraldine Tabanera and has been working abroad for the last year and a half to help the family with their expenses.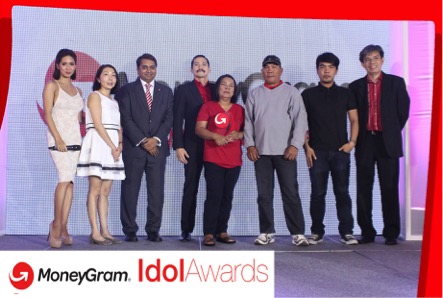 It's always hard when an OFW leaves home. Rogene's father, Rodolfo Tabanera, feels the distance most keenly. "Pinakamasakit po sa akin ang mawalay sa aking bunsong anak," he shares. (It's very painful for me to be apart from my youngest daughter.)
"She's really a big help to us and to our daily living," her mother shares. "She's a good daughter and always thinks of how she can make our life better. When there's anything we need, she sends money right away." Remittances from Rogene arrive like clockwork at least once a month, depending on her family's needs. She also makes sure that they put away a little money towards their dreams. "She has many dreams. She says she wants to give us our own big house, a jeepney use for daily income, and help her brother (Kuya Ke) to complete his ECE course." The last goal is close at hand, because this year, her Kuya enters his fourth year of school. These aren't her only dreams, though. Rogene doesn't want to stay in Japan forever. For now, her goal is to save up enough to establish a stable business here in the Philippines and return home to run it.
Rogene uses MoneyGram to easily send funds to the family she left behind in the Philipines. "Mabilis, napakabilis, at laging maaasahan," they say. (It's fast, very fast and always reliable.) Many other OFW families choose MoneyGram because it's so easy to use – they just visit any of the over 350,000 partner locations worldwide, and once they see how easy and reliable it is for their families back in the Philippines, they usually visit any of the location nearest to them right away!
Not only can MoneyGram be used to transfer money reliably and easily, it can also be used to pay your bills, estimate transfer fees, and track transactions.
Viewed 11688 times by 1380 viewers