Now a days, buying appliancs for your home is a big deal.. since if make the wrong choice.. you're most likely stuck with it for the next few years unless you can sell it off and buy a new one.
And one of the most important appliances in the home is the refrigerator..
According to Dyeun Zapanta, Sales and Marketing Head of Beko Philippines, households still put great value on the quality of the food that they eat. Despite the hectic pace of today's lifestyle, it is still important to serve only fresh and nutritious meals to your family. That is why your fridge must have all the right features to help you store your food items as best you can.
Here are some tips from Beko to make things easier for you.
Typpe and Size.. yes.. that actually matters.. whu get one so big that you dont fill it up.. or get something so small that it doesnt have enough space for your needs?
There are two general classifications of refrigerators- the Static (Direct Cool) and the No Frost. Static refrigerators form ice build up on freezer wall which is the source of cold temperature while No Frost allows you the full usage of the freezer space since it uses cold air to cool or freeze your food inside. Freezer and Fridge capacity varies by model or brand.
Also door types are important. Some of the examples are Single Door, Two Door Top Freezer, Two Door Bottom Freezer, Side-by-Side, Bar Fridges, among others.
Another point is the space.. the space where you actually plan to place your refrigerator..
Defrosting the refrigerator.. Some refrigerators use the Manual or Semi-Automatic Defrost technology. If you choose the manual defrost system, you will need to defrost at least once or twice a week to clean and clear the compartments of ice build-up.
Then, there is also the Frost Free technology, which defrosts itself automatically. It uses sensors to automatically activate the heater to melt ice build-up at the back of the freezer walls, which block the air vents. The fan inside helps circulate the cold air to help freeze the food item inside the freezer or cool the food placed in the fridge compartment.
Beko refrigerators are best in its class as the brand developed the NeoFrost+® Technology. This innovative technology sets Beko Refrigerators apart from the others as it uses powerful Active Dual Cooling systems. It has a separate fan and evaporator on freezer and fridge compartment, which allows two times faster cooling. It also makes it possible for food items to stay fresh longer.
The NeoFrost+® Technology's Active Dual Cooling System keeps humidity up to 90 percent in the fridge section for longer freshness. It also prevents odor transfer between the compartments keeping the air quality inside at maximum levels.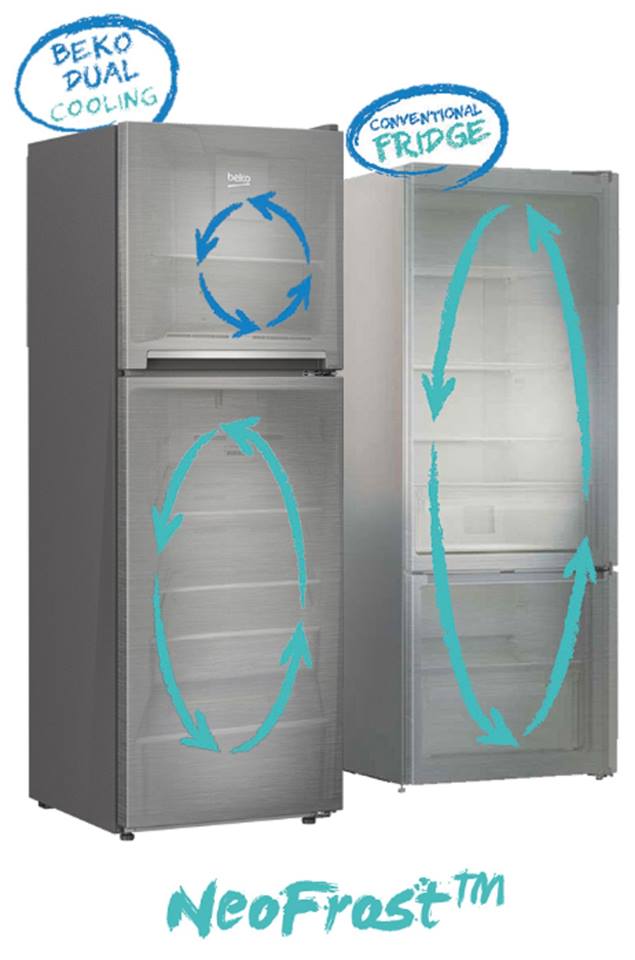 Moreover, it also keeps the fruits and vegetables fresh and crisp better because of its Active Blue Light Technology. This breakthrough technology continues the process of photosynthesis making it possible for fruits and vegetables to retain their natural flavors and nutritional value for up to 30 days.
Energy efficiency
Finally, make sure that you get the most of your refrigerators by referring to its energy efficiency factor ratings. Higher the EEF Rating means lower electricity it consumes.
For instance, Beko refrigerator model RDNT230I20VP has 325 EEF Rating consuming only 0.77kW per 24 hours of usage. Other Beko refrigerators are made in with the brand's environmental vision in mind. These refrigerators have A+++ and A++ ratings. An A+++ refrigerator consumes up to 64 percent less energy than the identical A product. Similarly, an A++ product consumes up to 40 percent less energy than an identical A product. It is made possible with its ProSmart Inverter Compressor Motor which comes with a 12-year warranty.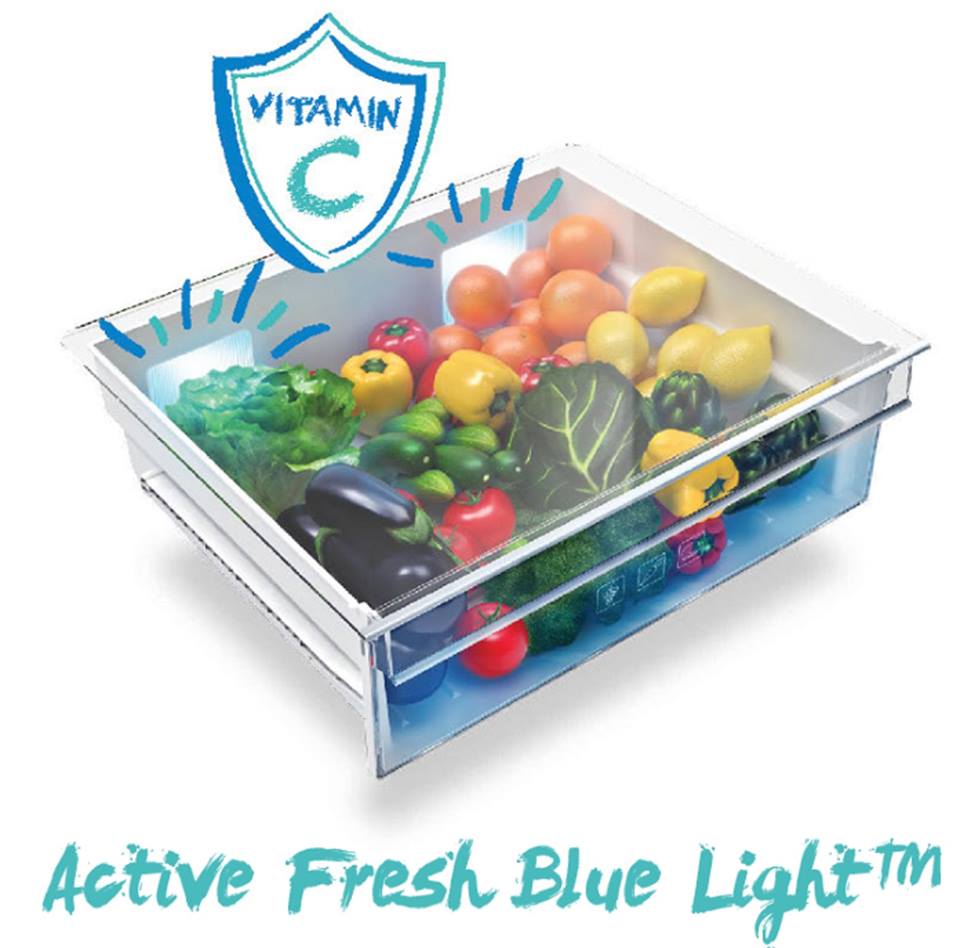 Be sure to check this information with your dealer before making a purchase since this is one appliance you will use 'round the clock.
Since 2015, Beko Philippines already doubled its distribution and tripled its sales through its improved and aggressive product line that continuously meets the need of the Filipino market.
Viewed 13530 times by 1496 viewers